Snapchat's new Snap Map feature 
Snapchat Maps is the latest feature. A map displays the stories of all the social media app's users. All users can view different events. Pinching the screen turns on the map features. Users can find out what all their friends are up to by clicking on their Actionmojis (or Bitmojis) on the map.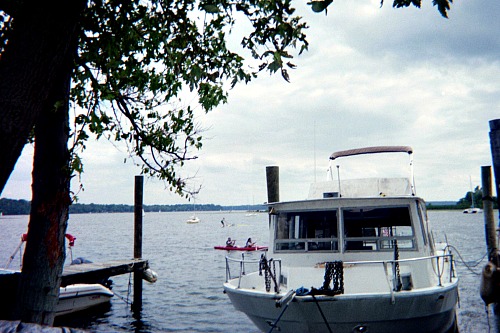 Snapchat's Map feature let's users share stories about their location experiences such as this boating scene.
Popular locations such as Times Square allow users to view stories from the past 24 hours at these locations. However, friends can only view the locations of other friends on the map. The app recently rolled out "Custom Stories." Groups of people can post the same story with a never-ending number of snaps.

However, there are some downsides to the new feature. The fact that Snap Map broadcasts the exact location of users when the app is opened is a privacy concern. The Map feature poses a risk to children who haven't yet learned that it's not wise to share their exact location with strangers. 

It also presents a danger from would be stalkers seeking to use the Map feature for their own purposes rather than for the good of others. These dangers have raised the awareness and concern of parents who want to protect their children from harm.

Parents should always make sure that their children and teens' privacy settings are set to My Friends only. This protects young users from only connecting with people they know and trust. Parents should check this privacy setting often to make sure that Snap app is not switched back to Everyone. 

It is possible to turn off the Snap Map by selecting Ghost Mode in the Settings menu. After pinching the camera screen, you can enable the Ghost Mode. Ghost Mode hides the user's location. The app also permits you to choose who can see your location. In addition, specific individuals may be blocked. However, there is little information available about this feature.

Snapchat's Map feature dangers
Parents have already voiced their opinions about the new Snap Map. People have communicated their concerns on the Internet. They worry that the app could be used for stalking or finding out the exact location of someone's home. One parent described the update as "dangerous." Another said she couldn't find the setting to disable the Snap Map.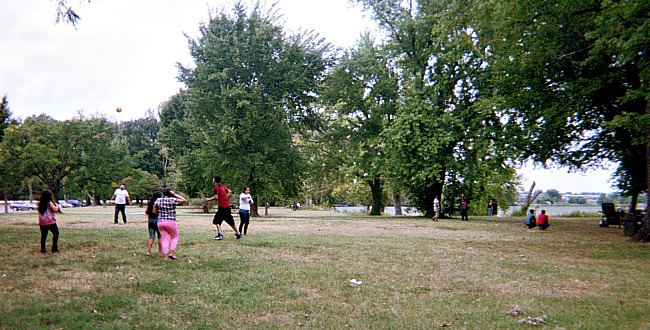 Parents are afraid that everyone will know about where their children are. The Snap Map people could pose dangers for children playing in a park.
"If you zoom right in on this new Snap map thing it literally tells you where everyone lives. Like exact addresses – bit creepy no"? Leanne wrote.

"This new Snapchat update is awful. An invitation for stalkers, kidnappers, burglars and relationship trust issues," suggested Jade.

"It's worrying that Snapchat is allowing under than 18s to broadcast their location on the app where it can potentially be accessed by everyone in their contact lists," according to a spokesperson for the National Society for the Prevention of Cruelty to Children.

"It is important to be careful about who you share your location with, as it can allow people to build up a picture of where you live, go to school and spend your time. The safety of our community is very important to us and we want to make sure that all Snapchatters, parents and educators have accurate information about how the Snap Map works," according to the UK Safer Internet Centre.