Holiday celebration ideas include the use of mobile phones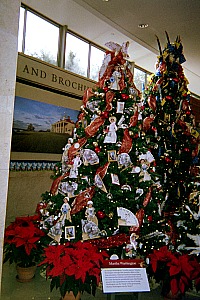 Holiday celebration ideas include creative ways to use mobile phones to help with special occasions and celebrations. Mobile phones can capture these memories through pictures for years to come. Wondering what gift to buy someone for Christmas, a birthday, wedding or other celebration? Think about giving a mobile phone, mobile phone accessory or an app for mobile phones. M-commerce is becoming more popular. More people are using mobile phones to shop during Christmas, other holidays and special occasions.

Throughout the year, there are numerous holidays, special occasions, festivals and events to plan and enjoy. Holiday celebration ideas require a great idea, time to plan, time to gather decorations and purchase presents. Weddings are often once in a lifetime event. Graduations from school may happen only a few times in a person's life. Other events such as birthdays and holidays may happen annually. There are festivals, craft shows, garden shows and fairs that are interspersed throughout the year.

Special ways people use mobile phones 
There are seven ways people like to use mobile phones.
To socialize and interact with other people.

"Me time" to relax by using mobile phones for entertainment. This includes watching videos and playing online games.

Self-expression through participating in hobbies and special interests.

Discovering news and other information.

Preparation for upcoming activities. People can use mobile phones to plan for holiday celebrations or for other special occasions such as weddings, birthdays or graduation from school. They can also learn about new places to go and see.

Accomplishing tasks such as managing finances, health and productivity.

Shopping information about a product or service.
Holiday celebration ideas benefit from the use of mobile phone apps
Use mobile phone apps to help organize holiday celebration ideas with calendars and event planners. Party and Event Planner Lite helps keep track of budgets, schedules and other party planning tasks. The Karaoke Anywhere app connects listeners to a library of over 10,000 songs. The Evite app creates and sends out invitations to people on your invitation list. The app also manages guest lists and RSVPs. Hello Vino takes the guesswork out of choosing wines for your party or event by offering recommendations to the beginner wine consumer. Get help with menu planning by using the Epicurious app. This free app lets the meal planner choose from over 30,000 recipes based on skill and theme. Epicurious also creates shopping lists from the selected recipes and displays systematic cooking instructions. The Christmas Radio app helps party and event guests enjoy festive holiday musical selections from over 50 radio stations. Musical selections include country music; popular Christmas songs, classical music and holiday jazz are available from this free app.  

Read about other events and holiday celebrations
The annual Cherry Blossom Festival