5G impact on education

5G impact on education is significant. The fifth generation of wireless networks known as 5G will usher in a new era of connected technology in 2020. This newer form of mobile phone connectivity means that there will be greater device capacity and network speed. There will also be lower latency. 

Will students be able to experience seeing this turtle in their classroom through virtual or augmented reality?
Benefits of 5G in education include newer generations of networks that support virtual and augmented reality applications in the classroom. This future learning model will center around each student and the connectivity of 5G impact on education. Usage of 5G in education will help to redefine the teacher's role in the classroom. 

According to a report, prepared by Jisc, a British company of technological services in education, advances in mobile technology, the Internet of Things (IoT) and touch Internet will lead to emerging education technologies. Jisc 5G will contribute to creating an international, virtual, interactive and immediate environment. 
 Imagine how the 5G in education will lead to the development of virtual reality in the classroom. In what ways do you think that 5G learning will have an impact on education in 2020 and the years that follow?
What is 5G?
5G is the latest generation of cellular network data transmissions. The "G" represents generation. 5G provides faster download speeds than are available in current 4G phone plans. A significant change from 4G to 5G is the number of connected devices. By 2020 there will be 20.8 billion devices connected to the Internet, according to Gartner. 

Gartner discovered that 5G will be used to drive IoT communication. Education is beginning to use IoT with solutions such as wearable fitness trackers in physical education, student RFID cards and security systems.   

5G impact on education and in the classroom  
Currently 83 percent of classrooms in the United States are equipped with Wi-Fi access to computers and the Internet. However, 5G is potentially up to ten times faster than Wi-Fi. 5G is an upgrade to current Wi-Fi capabilities. It will provide access to engaging and often new types of Internet-based content including virtual and augmented reality.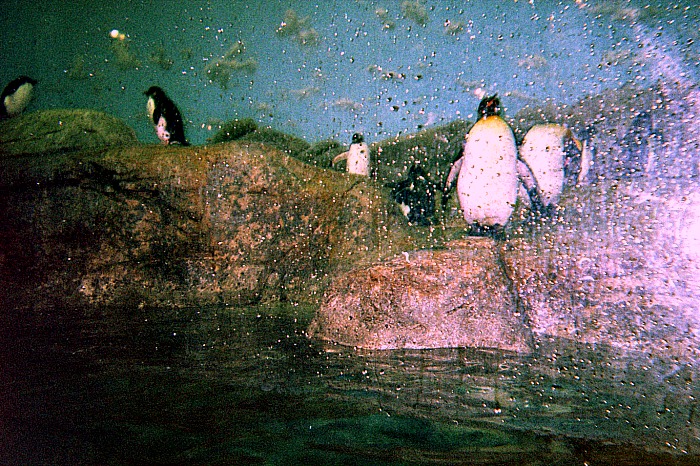 Is this what a virtual or augmented reality might look to students in school with 5G mobile capability?
Usage of 5G in education won't solve all the problems that schools face. However, it can have a real impact on the way students learn and the technology that supports their education. Imagine for a moment a classroom of eager students excited and interested in listening to their teacher explain difficult concepts in class.

The new connection networks will be faster and will reduce the time of downloads. This paves the way toward increasing the content of mixed reality and video in the classroom. 

The development of 5G and the 5G impact on education makes it possible for the Touch Internet to become a reality. This will reduce the response time when students execute a command and the response. This opens the door for more virtual reality and augmented reality experiences as teaching tools in the classroom. In what other ways can these 5G applications in education promote fun learning and student interest in the subjects they are studying in class? Imagine for a moment the 5G impact on education.

5G distance learning is now possible. This helps students with mobility problems or other students residing in poorly communicated areas attend virtual classrooms improving their classroom attendance records. Different educational centers will be able to exchange services and knowledge. Students will be able to learn in new ways and have increased access to personalized learning.

5G education use cases
Verizon Innovative Learning is an initiative that provides under-resourced middle schoolers across the United States critical science, technology, engineering and math instruction. The program exposes students to emerging technologies such as virtual reality and 3D design.

According to Justina Nixon-Saintil, Director of Corporate Social Responsibility, "Students are ultimately building resiliency and collaborative skills, as well as learning to create empathetically. These are skills we hope they'll refine and take with them throughout their academic careers."

Design thinking is one of the distinguishing characteristics of this program. Design thinking is a creative problem-solving method rooted in empathy and iteration. Through design thinking, students are relearning the value of failing, in an effort to gain insight to develop a better product or solution. Students build resiliency and collaborative skills.

Augmented and virtual reality may soon become integral parts of a student's education in the 5G impact on education world. Applications for 5G Ultra-Wideband provides a hands-on learning experience. Student learning is enhanced through greater understanding and engagement through these 5G applications in education.

Will students be able to view cherry trees like this without leaving the classroom using 5g technology in the future?
One of Verizon's 5G EdTech Challenge winners is a good example. The World Science Festival, in partnership with Columbia University, created a "visceral science" program. This immersive VR experience exposed students to atoms and particles, black holes and galaxies, planets and stars. This usage of 5G in education gives students the opportunity to learn about the universe up close.

When will we see 5G in schools?
School districts may not be able to obtaining the funding needed to support 5G in the classroom. According to Business Insider pricing information for 5G routers, equipment or Internet plans is not provided. TechWorld cites that the high cost to implement 5G is a disadvantage to introducing 5G in schools. 

Older devices don't have the technology needed to connect to 5G networks. Districts are forced to purchase the newest mobile devices that are 5G enabled in spite of adequate funding.

However, most schools can operate efficiently and effectively on the 4G network. 4G is here to stay for many years. Consumers may see 5G in 2020. However, prices need to drop and the infrastructure should be built before school districts will see 5G applications in education. The 5G impact on education won't happen today. Is K-12 Education Ready for 5G?