Apps for mobile phones that history teachers can use
Apps for mobile phones geared toward education make the learning process fun and easy for students. App features that focus on knowledge-oriented activities help to capture and maintain student interest in their studies. Mobile phones and various feature-oriented applications have changed the educational landscape for the better. Students are able to help students learn at their own pace with online e-Learning courses and programs that are accessible with a mobile phone.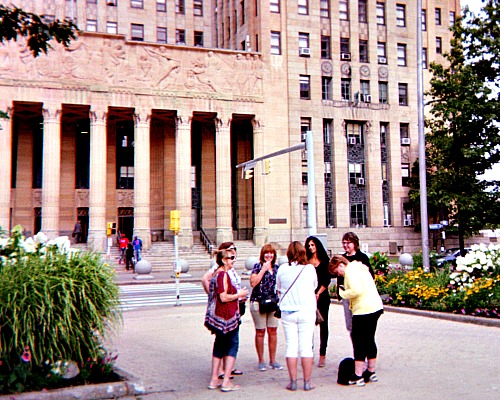 A group of women in front of the City Hall building in Buffalo, New York. Maybe they are teachers discussing how they use mobile phone apps for school field trips.
Ways history teachers can incorporate mobile apps into daily lesson plans
Teaching history skills provides examples on ways history and social studies teachers can encourage their students to use their mobile phones for educational purposes.
Emerging technologies for education provide students with more access to personalized learning opportunities.
How the school education department can incorporate augmented and virtual realty apps into the curriculum.

How using historical apps in the classroom can engage the attention of history students while making learning history fun and exciting for them.
Other useful apps for history teachers
CoSpaces Edu app is an example of how augmented technology increases student interest and understanding of the subjects they are studying in school.

Google for education is a tool to help kids develop social skills, master academic subjects and research information on the Internet.

Related information about apps
Do you wonder what is behind the scenes of the history apps you are using in your classroom? Read apps creation to find out.
Adult personal page contains information about the ways both men and women use mobile phone apps.
Benefits of using educational apps for mobile phones 
New learning methods
Enhanced parent teacher communication
eBooks and online study
Decreased communication gap between students and their institution
Classroom management functions
Audio recording
Live polling
Video projects
Online forums
New learning methods through fun games and other apps for mobile phones that help students understand information from a different perspective.
Parent-teacher communication apps help in building parent-teacher relationships outside of the classroom.

eBooks and online study makes it easier for students to use their mobile phones to search for information that will aid in their understanding of the material presented to them by their teachers in the classroom.

Miscellaneous mobile app functions help teachers manage and monitor the attendance of their students.

School administrators and teachers can use school communication apps to communicate information to parents and students. Parents and students can find out about new schedules, various conferences, different forums and social school activities.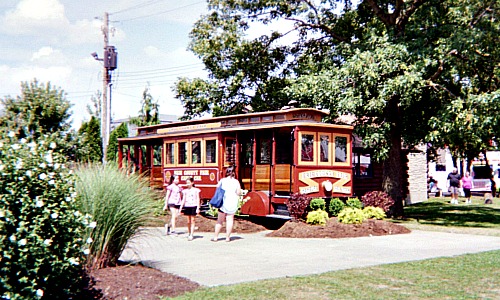 Parents like apps for mobile phones that give them information about their children while in school. This mother is explaining how this works to her two daughters.
There are many other resources to look for great mobile apps for teachers.
Here are two other lists...