Apps for mobile phones that teachers can use
Apps for mobile phones for today's teachers are evolving to give teachers more oversight of daily classroom activities. LandSchool Technologies, a classroom-management-systems maker, has developed its EdApp Certification that gives the teacher more classroom management control over students' mobile phones. Common Sense Media offers online reviews of educational apps.

Both of these companies are addressing the issues today's teachers have about using apps for mobile phones in the classroom. Scott Meech, the founder of I Education Apps Review, explains why today's teachers are reluctant to use mobile phones in the classroom. According to him, "Teachers want to be able to control the content, if it is a drill-and-skill type of activity. They would like to see more apps where you can pull out the data and see how well kids are doing."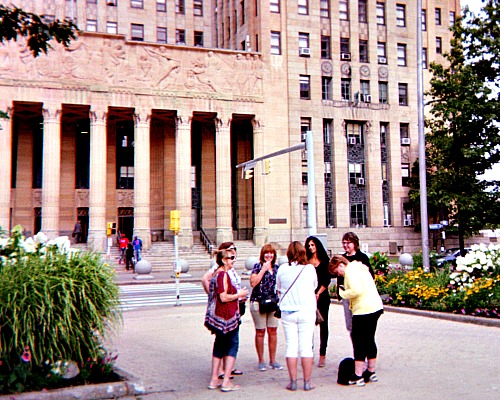 A group of teachers in front of the City Hall building in Buffalo, New York. They are discussing how they use mobile phone apps for school field trips.
Teachers have two concerns when deciding on which of the apps for mobile phones would best suit their needs.  First, they are looking for apps that are engaging enough to keep students on task. Second, the teacher wants the capability to stop any misuse of the mobile phones in the classroom.

Most apps for mobile phones geared toward education make the learning process fun and easy for students. App features that focus on knowledge-oriented activities help to capture and maintain student interest in their studies. Mobile phones and various feature-oriented applications have changed the educational landscape for the better. Students are able to help students learn at their own pace with online e-Learning courses and programs that are accessible with a mobile phone.

Benefits of using educational apps for mobile phones 
New learning methods through fun games and other apps for mobile phones that help students understand information from a different perspective.
Parent-teacher communication apps help in building parent-teacher relationships outside of the classroom.

eBooks and online study makes it easier for students to use their mobile phones to search for information that will aid in their understanding of the material presented to them by their teachers in the classroom.

Miscellaneous mobile app functions help teachers manage and monitor the attendance of their students.

School administrators and teachers can use school communication apps to communicate information to parents and students. Parents and students can find out about new schedules, various conferences, different forums and social school activities.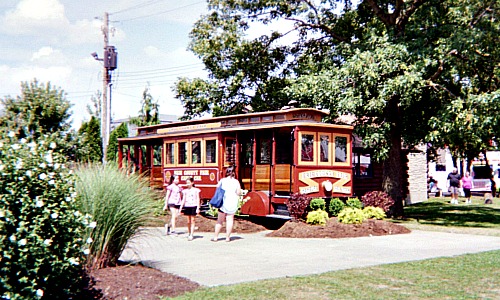 Parents like apps for mobile phones that give them information about their children while in school. This mother is explaining how this works to her two daughters.
Apps for mobile phones that educators and students might find useful
Seesaw, a student portfolio app, gives students the capability to store and post their best work to share with their parents.

Google Classroom gives teachers the capability to distribute and grade assignments. Teachers can organize all class materials on Google Drive, engage their students in discussions, or make announcements.

Teach Learn Lead is an app that allows teachers to connect with one another via their mobile devices. Teachers can start discussions or polls. They can exchange lesson plan ideas or career advice with one another.

Remind makes it easy for teachers to communicate with students and their parents beyond the classroom.

Classtree helps teachers keep track of parent parental consent forms for students interested in going on the class field trip.

Slack helps professors and college students stay in touch after a class lecture. Some professors can use the app to host text-based "office hours" and send important reminders to their students.

Additio is a mobile phone app teachers can use to take attendance and calculate grades.

Doceri is an app that turns the mobile device into a portable interactive whiteboard.

Epic Unlimited Books for Kids app gives elementary school teachers in America and Canada free access to over 15, 000 kid-friendly books.

Dropbox lets teachers create and edit Microsoft Office files on their mobile devices. Teachers can also share file links with their students.

Pocket is a great way for teachers to save videos, articles and other Web content that fits in with current or future class lectures.

ClassDojo gives teachers the capability to give students positive feedback. Teachers can tell their students that they are working hard or participating in class discussions. They can also send parents public and private messages about how well or not well their kids are doing in class. Parents can view these messages in real-time without the benefit of a school newsletter.

Edmondo allows teachers and students to share content. The app may also be used as a way to receive new information or notifications. Students can use the app to submit assignments and find out their grades. Teachers can post assignments, messages, polls and quizzes. They also have access to relevant resources and calendars.
Teacher's Assistant Pro is an app that teachers can use for record keeping to monitor student behavior in school. It is an excellent assistant to a teacher's normal classroom management routine.

Teacher Aid 2 is the Android counterpart to Teacher's Assistant Pro. It is a way for teachers to record attendance and other student information.

Simply put, Educreations is an interactive whiteboard app that gives teachers the capability to create easy to follow tutorials for students, diagrams, commentary, simple animations or instructions with coupled audio covering any topic.

Studyblue is a way for teachers to create digital sets of flashcards, study guides and quizzes. Each set also includes optional audio and video. Students can create and share their own sets of flashcards and study tools.

TED is an app that stores hundreds of TED Talks on many different topics and subjects. Teachers can use this resource in the classroom as a supplement to their regular lesson plans.

Blackboard Mobile Learn is an app that teachers can use to send push notifications about course activities. The app is a useful tool to use to start student discussion boards. Teachers can post announcements, blogs, grades, mobile-friendly tests and other types of content.

Trello helps students to stay organized and on task with their studies. The app allows them to create checklists, upload images and assign tasks to other users. The cloud is used to share content across various devices.

There are many other resources to look for great mobile apps for teachers.
Here are two other lists...
---