Collectible items and historical memorabilia

Collectible items are items valued for rarity by collectors. Some people collect rare coins or sports memorabilia. Other people collect historical artifacts, coins, stamps, dolls, antiques or replicas of movie props. The term collectible can also be used as an adjective. In this case, it describes the quality of being valued by collectors.

Historical memorabilia are also valuable collectible items. Collectors enjoy the romance attached to autographs, printed broadsides and objects associated with historical events and figures.

United States presidents often have related memorabilia and collectible items. Campaign buttons, signs, coins, figurines and other related collectible items are valuable to fans of the presidents. Other historical figures like military leaders can have related artifacts like medals and uniforms.

Prominent explorer's charts, maps and other collectible items they may have used or signed will be extremely valuable. Popular explorers include Ferdinand Magellan, Christopher Columbus, Vasco de Gama, prominent pioneer scientists and others. Memorabilia and signatures proven to be associated with people like Neil Armstrong, Albert Einstein, Marie Curie and other well-known scientists can be valuable artifacts.

Collectible items also include autographs of famous singers, composers, conductors and famous authors. First edition books signed by authors and rare books are also interesting artifacts. Other sources of signatures are artists, including Grandma Moses and professional athletes. Athletes usually sign related sports memorabilia like balls, jerseys and mitts.

Using primary sources and artifacts in history classes
You can discover how to teach your history and social studies classes with unique teaching aids in teaching with primary sources.

What is an artifact helps history and social studies students connect everyday objects to the past.

Wedgwood made in England is a good example of an artifact. Images of this type of pottery may be found online using a mobile phone.

Collectible items in the classroom
Mark Westpfahl teaches 6th and 7th grade history at Capitol Hill Magnet School in Saint Paul, Minnesota. He fills his room with engaging "artifacts" that tell stories.

"A classroom that's just dull, drab, or a little bit boring doesn't inspire kids to want to learn," said Mark. "One of the things I wanted to do when I started my career was get artifacts in the room. Find engaging things that – even if we didn't use them in the classroom right away – students could go up and touch, and play with, and try to figure out."

Collectible things can make history very interesting for students.
Collectible stores near me offers helpful advice and tips to history teachers on where and how to find artifacts and other collectible items for their history and social studies classes.
Be sure to bring along a mobile phone to take pictures while shopping at a flea market near me.
Mark's students are the first to say that his classroom isn't boring. According to Joe, a student at Capitol Hill Magnet School, Mark's classroom is fun and filled with "a lot of cool stuff." Mark has brought in his "Mark for Mayor" button from when he ran for Mayor at 21 years old. This has personal meaning for him.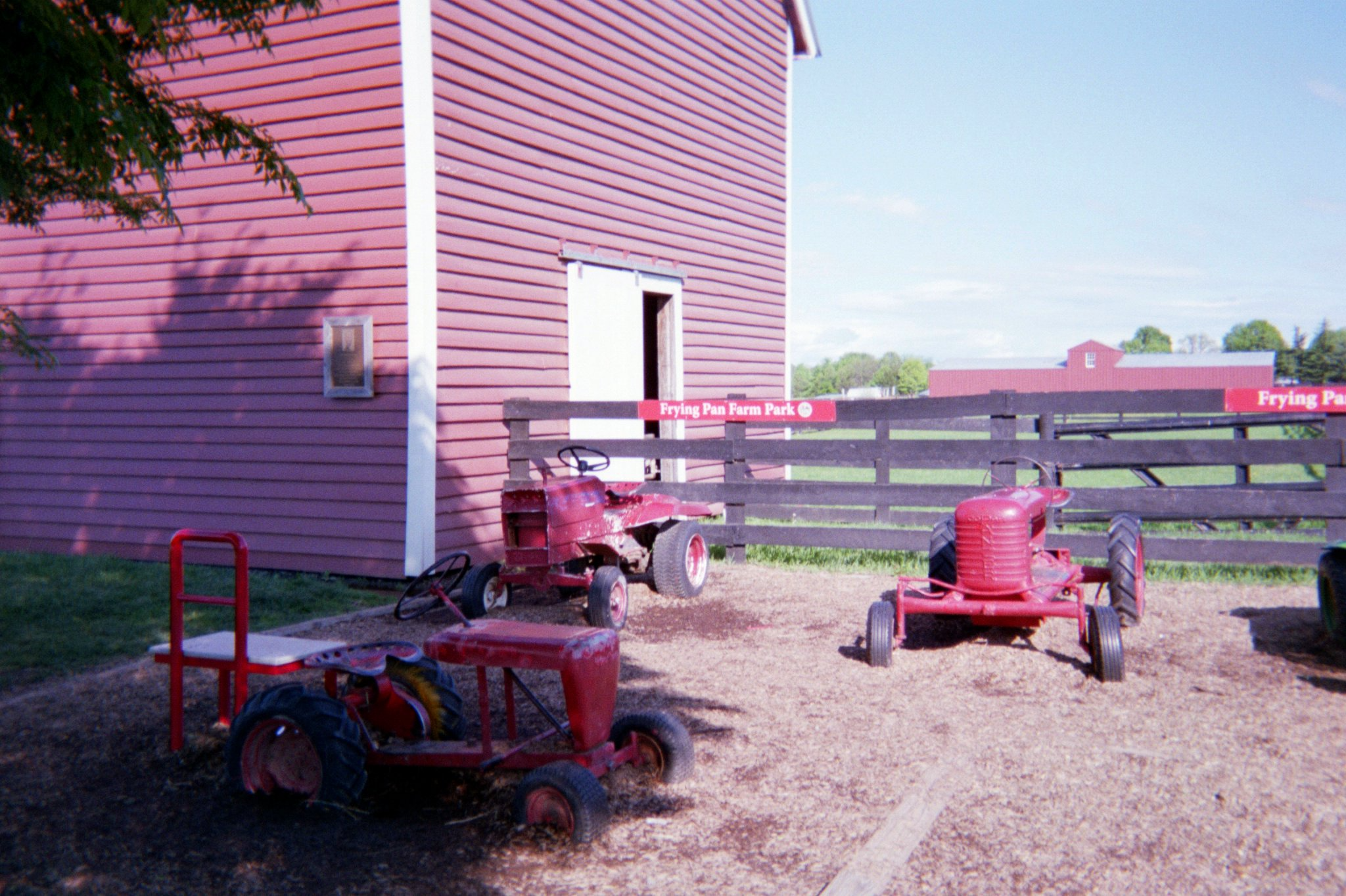 Miniature replicas of antique farm equipment like the equipment shown here are historical artifacts.
Other classroom artifacts have historical meaning and are organized in trunks based on the lesson he's teaching. He has trunks that help teach lessons on subjects like World War II, the Civil War, immigration and mining. Each trunk is filled with authentic and replica artifacts from the time period he's teaching, such as ration books, draft cards, military apparel and flags.

When shopping for items to put in his classroom trunks, Mark can spend anywhere from $10 to $70 on a single purchase. To find affordable artifacts that fit his lesson plan, Mark goes to garage sales and antique shops, where he can attempt to "cut a deal" on costly items.

To take focus away from the materials and desks his students are missing, Mark keeps them engaged with fun lesson plans and artifacts. Despite the high costs required for his curriculum, Mark continues to spend time and money each year to ensure the success of his students.

 "You do want to put forth the effort, time, and energy to give them educational opportunities," said Mark.
Music collectibles
Digital piano demonstrates how consumer electronics technology can enhance the way students learn to play the piano.

Piano Marvel is an app that is used to demonstrate how easy it is for piano students to learn easy piano songs.

Find historical artifacts and collectible items at The Historical Shop website.