Mobile phones research for teachers and parents 
Mobile phones research statistics demonstrate that almost every American student in today's classroom owns or has access to a mobile phone. Statistical research shows that 56 percent of children age 8 to 12 have a smartphone. For teenagers ages 13 to 17 percent, that number jumps up to 88 percent. Most middle and high school students, around 91 percent, access the Internet using a mobile phone device. Today, there are more mobile phones in the classroom. There are both positive and negative effects of mobile phones on students. Mobile phones research looks at both sides of this issue. 

Today the focus of education has shifted to eLearning. Students can learn at their own pace with mobile phones and the various feature-oriented applications. They have more time to understand traditional school subjects. The use of mobile phone apps helps to make learning fun and more engaging for them. This demonstrates the importance of mobile phones in student life.

Importance of mobile phones research in education
What is the impact of mobile phone usage on student learning? A question some teachers often ask is, "how can we get the teachers in our building to use mobile phones as a learning tool?" Teachers want their students to do well with their studies.  Teachers want answers as to how to best integrate mobile technology in the classroom to help students learn. There are many benefits of mobile devices in the classroom. 

This has made a huge difference in the way today's teachers and parents view education. Mobile phones help teachers communicate with both students and their parents. Students can access educational content on mobile phones. Teachers can communicate important information about their students to encourage more parental involvement in the education of their children.

The use of mobile phones in school dilemma
Education and technology present both sides of the mobile phones in the classroom debate. The debate on use of mobile phones in schools continues today. Some educators don't mind if the students have them and use them responsibly in class. These teachers understand the importance of mobile phones in education. They are interested to discover how cell phones affect students grades.
Others think they are a distraction when students text rather than pay attention to what their teachers are saying. Some teachers are frustrated when mobile phones become a distraction during the instructional day. Other educators think cell phones should not be allowed in school. There are some disadvantages of mobile phones in education. What are the negative effects of smartphones in the classroom?

Discover how mobile phone apps can add to the quality of the instructional day for today's students. Students can use these educational apps anywhere. Instructional apps are important teacher powerpoints. Mobile phone apps enhance the use of mobile phones in education.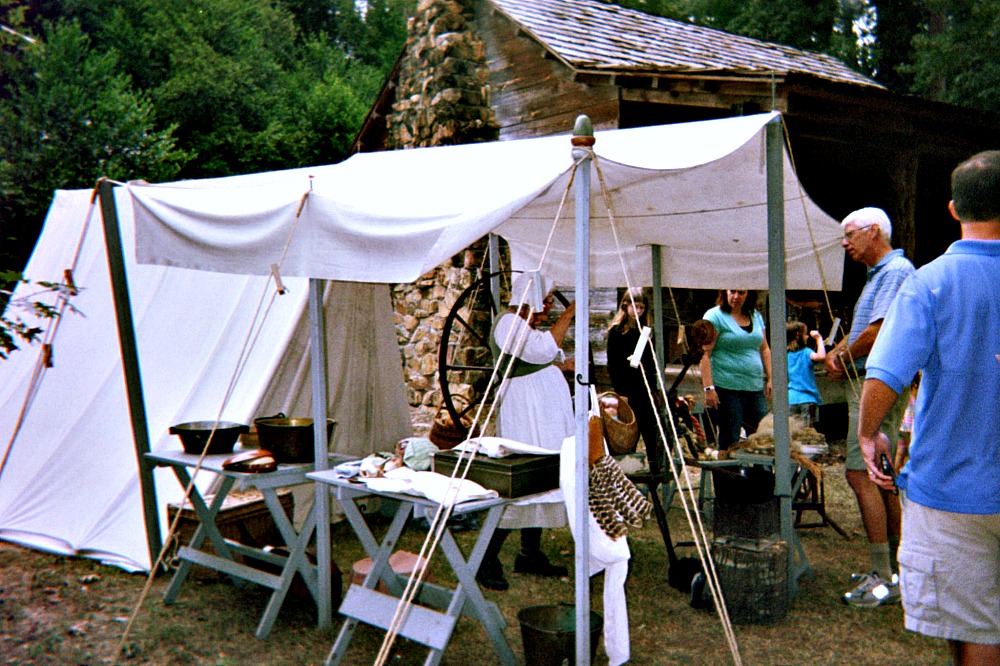 Education is everywhere. Mobile phones could be used to take pictures of this colonial spinning demonstration in South Carolina.
Mobile phones research in today's society
Communication Mobile Network presents valuable background information about mobile phones for both teachers and parents. Explore the history of mobile phones and how they work in this section.
Define Social Networking explores the popularity of mobile phones for different groups of people. Mobile phones play a different role for each generation in today's society. 

Mobile phones can also be incorporated into special occasions. More information about this is found in the Holiday Celebration Ideas section.
Mobile phones research news
Discover more about the creator of mobile phones research in mobile phone definition.
Recently added pages
emerging technologies for education
Mobile phones research sitemap