Google voice search for the masses

Google voice search may become a rising trend for many mobile phone users looking for a quick and easy way to search for information online. The rise of voice recognition technology has emerged in response to consumer devices like Android mobile phones and smart home technology including Amazon's Alexa. More people today are interested in online voice searches.

Most people can type around 40 words per minute. However, using the human voice can output around 150 words per minute. It takes less effort to conduct a voice search than it does to do a text search online.   

First introduced in 2010, Google Voice Search required users to call a phone number from their mobile device. They were prompted by a recorded message to "Say Your Search Keywords." The user would then say the keyword with information they were searching for. An open Web page would display their query results. Users would be given a link to the desired search engine results page. 

This early attempt at voice search paved the way for more innovative ways in speech recognition technology developed in the Google Labs. Google integrated its voice recognition technology into Google Maps, its virtual assistant Google Now and its own search engine technology. 

Why the sudden interest in Google voice search?
Google Voice Search has become an integral part of the Google experience. Multitasking is possible. Individuals can speak into their devices while performing other tasks. Conversational queries assist the mobile device owners to quickly discover how to fix something. Mobile users often prefer to use their voices to search for location enabled information instead of sending a text query.

People use voice search to ask directions, dictate text messages, search for contacts or check the time. Getting homework help, playing music or videos are also popular voice searches. Speaking into a mobile device to order a product, schedule service appointments or find movie times are convenient and easy to do. 

How to use your voice to find information faster on Google
Voice search for Google uses conversational and action-based search terms. Queries are adjusted for natural language searches. In contrast to typed queries, voice search queries should be conversational, longer and informal. For example, a mobile device user might vocalize a search for a divorce lawyer in Las Vegas instead of typing divorce lawyer Las Vegas.

Voice search SEO techniques include using long-tail keywords and optimization for local search queries targeted to local businesses. A good practice is to offer useful and relevant content to voice search users. Users are looking for answers to their questions and key phrases. 

Voice searches will include the question words who, when, how, which and where. According to SeoClarity twenty percent of voice searches are triggered by 25 keywords. These include question words and other commonly used verbs, such as do, make and can. Key nouns and adjectives can be worked into SEO strategies. 

A feature snippet is a short summary of the answer to a question pulled from a third-party site. Google-enabled voice search delivers a single answer. The feature snippet is highly desirable for visibility and traffic. When users are looking for information during a voice search, a feature snippet will provide the answer to their questions.

Semantic searches find the user's intended meaning within the context of the terms used. Google's Rank Brain is an artificial intelligence (AI) system designed to recognize words and phrases in order to improve Internet search outcomes. Hummingbird is another Google technology that increases the relevancy of search result pages based on context and intent.

Best business practices for Google voice search
Almost 70 percent of consumers are more likely to buy products from digital marketers using mobile-friendly voice search strategies. According to Statistica, 20 percent of queries on Google's mobile app and Android devices use voice search. Approximately 31 percent of smartphone users use voice search at least once a week.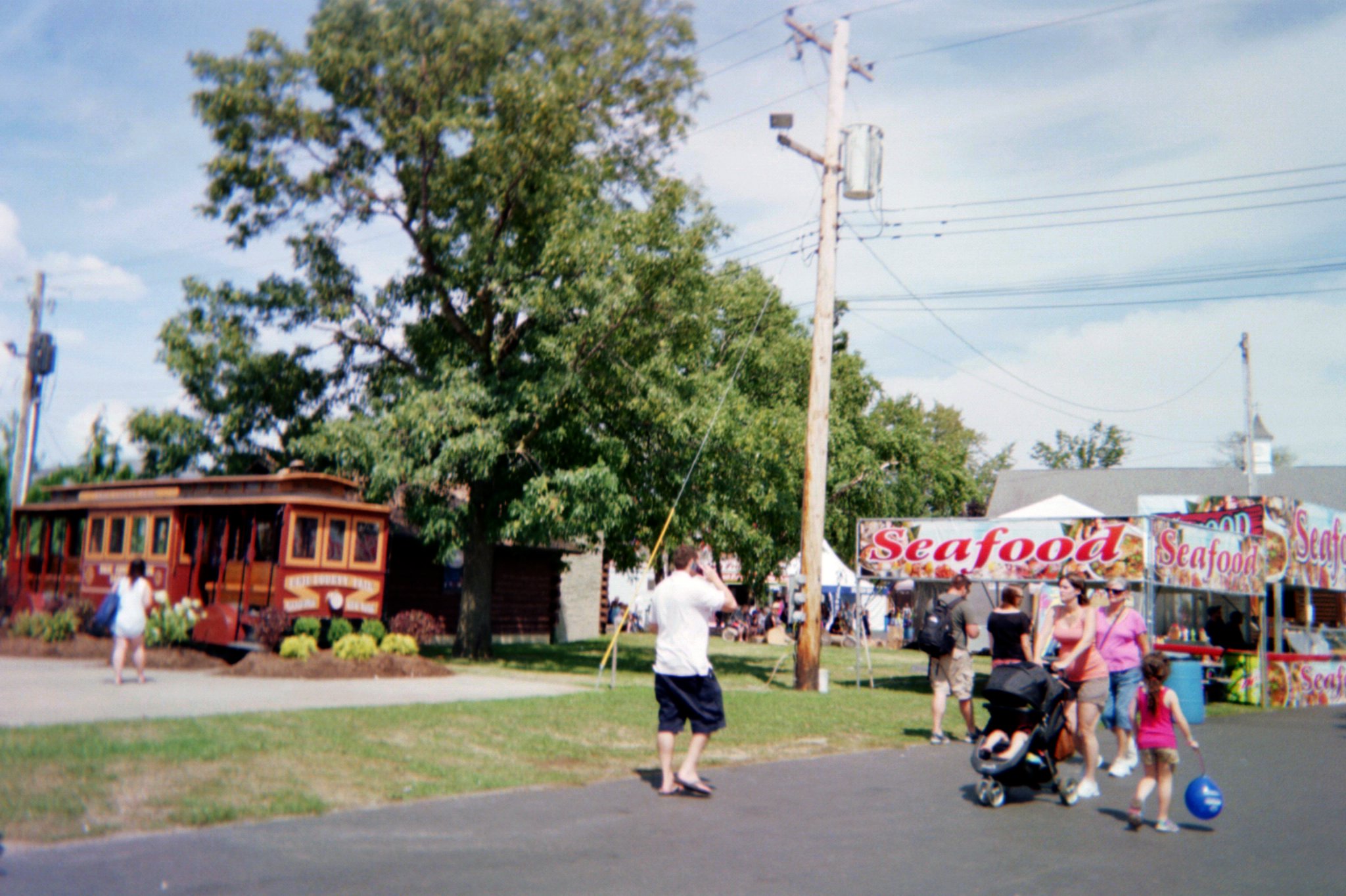 Using your voice to search for local businesses like this seafood booth at a fair is becoming popular today.
Smart marketers are realizing the importance of conversational copy and content that appeals to their website audiences. Natural language responses should be targeted to the audience. Content should deliver useful, accurate and relevant answers to voice search queries to increase brand awareness.      

Businesses can use Google's Mobile Friendly Tool to test websites for mobile friendliness. Mobile users should be able to read the text and see correctly sized images on their smartphones and tablets.      

Google has been encouraging marketers to use micro-moments. A micro-moment is when a consumer uses a mobile device to search for information targeted to their needs. These micro-moments happen when a person wants to do something, watch something or learn something.

Voice search means that marketers should reevaluate their reliance on email marketing, customer relationship management software and marketing automation. SEO mobile optimization will help local businesses stay competitive.

In addition to the use of feature snippets and conversational searching, digital marketers are using voice search for other reasons. Many more voice queries will include jokes and fun facts to help digital marketers differentiate themselves from their competitors. Soon we will see an increase of the use of AI in the future years of voice search. Here is an interesting infographic demonstrating the uses of Google voice search.