Education and technology-- how technology has changed education
Education and technology in the 21st century should address the use of mobile phones  as a way to help students in grades K-12 understand the lessons they are learning in school. This new technology keeps students excited and motivated about learning new subjects. More teachers are finding new ways to incorporate mobile phones into their daily lesson plans. Some of these educators include the use of mobile phones to learn difficult subjects like math. Education and technology helps kids learn both in and out of school.

Kids are exposed to other kids using a mobile phone on the playground in the park or at school during recess. Kids also watch ads on television about mobile phone technology and services. They see pictures of mobile phones in magazines and mobile phones for sale in stores.

Most kids today start using mobile phones at very young age. They see their parents using them at home. When they are at a restaurant, some of them watch their parents using a mobile phone while waiting for their meal. 

It's no wonder that kids who are constantly surrounded by mobile phone technology day after day think nothing of using or owning one. According to the Federal Trade Commission , parents should decide what is the right age for them to have on a mobile phone. 

Managing Mobile Phones in the Classroom
Education and technology for students in K-12 is different today. Why? Computers, mobile phones, smart boards and IPads are helping kids learn better in school. Yet, some educators frown upon the use of mobile phones in the classroom. Should mobile phones be used for educational purposes at school? This is a question every parent, teacher and administrator need to address.

Some educators believe that mobile phones are a distraction and interfere with classroom instruction. Many school districts have policies about using mobile phones during instructional time. The dilemma for today's teachers is how to deal with the mobile phones their students are bringing with them to school. Teacher education resource offers some helpful suggestions for managing mobile phones in the classroom.

Today, more parents are buying mobile phones for their children. Although a distraction in the classroom, kids can occupy their time playing games at home. Pokemon go is a favorite. However, many parents are concerned about Snap chat's new Snap Map feature.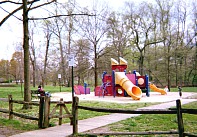 Kids games, education and technology
Education and technology for teens
For teens mobile phones can either be an asset or a distraction. Middle school and high school teachers should be aware of the issues encountered while using their mobile phone devices.
How mobile phones help teachers earn extra money
Mobile phones in school
Should students be allowed to have a mobile phone device in class? Why or why not?