Education and technology resources 
Education and technology resources for coping with mobile phones in the classroom in Teacher education resource.
Education teacher resources for teachers who want to know more about the pros and cons using mobile technology to help kids learn in today's classrooms. 
Helpful tips on how to incorporate the use of mobile phones and other technology in teacher lesson plans.
Why does the Education Resource Center exclude the use of mobile phones in some schools?
Some teachers prefer not to include the use of mobile phones in their list of Education Resource Tools. Discover why when you read the information contained in this article.
Online learning teacher tools use mobile phones to access online instructional websites.
Mobile online education is rapidly changing K-12 education in the 21st century.
Math is usually a difficult subject for students to master. Mobile phone technology might make math for kids an easier subject to study in school.
At what age are children exposed to mobile phones and other educational technology?
Most kids today start using mobile phones at very young age. They see their parents using them at home. When they are at a restaurant, some of them watch their parents using a mobile phone while waiting for their meal. According to the Federal Trade Commission , parents should decide what is the right age for them to have on a mobile phone. There are Educational websites for kids that can be accessed with or without a mobile device.
Educational kid games help students understand and master math or other difficult areas of study in school.
How can teachers and parents encourage students to adapt to more creative ways of learning when it comes to education and technology? Explore the answer to this question in child creativity.
Are mobile phone games a distraction when it comes to traditional education?
Where does Snapchat and mobile phone games like Pokemon Go fit in with the concept of mobile technology for education? 
Play games for kids provides information about why mobile games like Pokemon Go might not always be safe.

Today, more parents are buying mobile phones for their children. Although a distraction in the classroom, kids can occupy their time playing games at home. Pokemon go is a favorite. However, many parents are concerned about Snap chat's new Snap Map feature.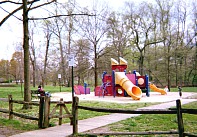 Are mobile phone apps a teen distraction?
Sometimes mobile phone apps can help with teen motivation.  
Teens stay connected with friends, parents and their peers in the teen chat center.

At other times cell phone addiction can be a real distraction for many teens.

A This can lead to teen depression symptoms.

Other education and technology topics
Teachers, parents and students can continue their education with online education courses free.
Information technology education, mobile phones and the power of words.
Return Home