Fun questions about using mobile phones to solve global social problems

Fun questions people might have about how mobile phones are used to solve global social issues. People around the world encounter social problems in their daily lives. 

Darlene Damm, Principal Faculty of Global Grand Challenges at Singularity University, answers questions about global social problems. She is well positioned to address the topic of how exponential technologies help solve global social problems.

Darlene Damm was instrumental in founding two companies that use exponential technologies to solve worldwide social problems. She holds a bachelor's degree in History from Stanford University and a master's degree in International Affairs from Johns Hopkins University. 

 According to Darlene Damm, it's important to consider and think about which social problems affect people around the world the most. Once these problems have been identified, and then the next step would be to explore how exponential technologies can be used to solve problems such as poverty, malnutrition, education, access to energy and the Internet.

Some social problems that use exponential technologies include digitalized education, vertical farms using robotics to grow food more efficiently and managing water supplies. Artificial intelligence (AI) is used to reduce waste or determine if food is contaminated.

 Darlene Damm explains how exponential technologies help people solve these problems in a FutureTech podcast interview.

Fun questions about how mobile phones can improve the quality of life for people around the world
In addition to exponential technologies, mobile phones are making an impact around the world. People might have fun questions about how mobile phones will improve the quality of their lives.
Mobile phones make money management and banking easier. People are able to use mobile phones for safe and inexpensive digital transactions to saving and checking accounts. 

Health programs using mobile phone technology help connect remote communities with medical expertise. The SMS for Life program uses text messages to send malaria medicines where they are needed the most in remote communities.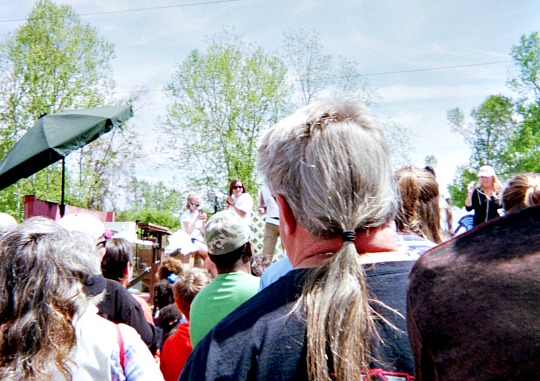 Do you think that kids covered in grits is a social problem that mobile phone technology can help solve?
Mobile phones help change the world by providing ways people can connect with one another. Global communications connect people with one another and with local governments.

Mobile phones help farmers and their communities enabling them to respond more rapidly to natural disasters, epidemics and military conflicts. Farming communities make use of the mobile information they receive to decide when to plant and when to harvest crops helping the farms to produce more food.

Mobile phones create new marketplaces for products and services offered by businesses to consumers around the world. CellBazaar is an example that is similar to Craigslist for the developing world.

People can use their mobile phone devices to find employment opportunities. According to the World Bank, mobile phones have helped people living in Palestine find jobs.