Impact of social media introduction

Impact of social media gained momentum after the first blogging platform Blogger emerged in 1999. Blogger provided a way for people to share their knowledge, opinions and feelings with one another through comments. 

New online services followed propelling the popularity of the impact of social media in the 21st century. Friendster was launched in 2002. MySpace followed in 2003. LinkedIn was created in the same year. Facebook emerged in 2004 initially as a social media platform for college students. 

YouTube followed Facebook in 2005 with the emergence of online video creation. Twitter launched in 2005. Pinterest started in 2010 as a way to share photographs through another online search engine platform.

Teens and young adults engage in texting activities using smartphones and other mobile devices. Messaging apps such as Snapchat and WhatsApp are popular today. The impact of social media platforms are popularized by public demand and word of mouth.

According to Emarketer, 90.4 percent of Millennials use social media on smartphones. Millennials use Facebook more than any other social media channel followed by Instagram. Gen Z's have been exposed to the online world since birth and the impact of social media usage has become a way of life for them. This generation's popular channels include YouTube, Snapchat and Instagram. 

Social media advantages
Mobile technology has significantly influenced the impact of social media on today's society. Everyone has the ability to connect with others anywhere, at any time on any hand-held device.

The New York Times Consumer Insight Group conducted a study on why people share information. Answers include a desire to reveal valuable and entertaining content to others. It is a way for individuals to use social sharing to demonstrate who they are and their interests. 

People use social media to grow and nourish relationships. It's a marketing tool to communicate information about products and services. People share valuable knowledge about the causes they like or support across various social media platforms.

Jonah Berger, a Wharton School of the University of Pennsylvania marketing professor, explains "Young people care about what using one platform or another says about them." 

Social networks have evolved from a way to stay in touch with friends and family to having a real impact on society. The impact of social media now shapes politics, business, world cultures, education, careers, innovation and in many other ways.

Social media and happiness

Social Media has been proven to be effective during the times when face-to-face communication is not possible. It's easy to pick up a mobile device and text a friend, colleague or family member. It's a faster way to stay connected with others anywhere in the world and at any time of day or night.

Social media apps offer affordable packages that give anyone a low-cost way to make video calls, send text messages and pictures to stay connected in long-distance relationships. 

Lonely individuals sometimes experience lack of confidence and self-esteem that prevents them from reaching out to others. The impact of social media helps them overcome this reluctance to connect with others. 

Individuals with mental health issues benefit from social media connections. Yoga tutorials can help cure many diseases such as blood pressure, diabetes, heart problems and other health issues.

It is an effective way for individuals to voice their concerns over causes they care deeply about. The impact of social media has made a significant difference in bringing about changes in the quality of life for many people around the world.

Information including news and current events is readily available on a variety of platforms for both students and working professionals. People everywhere are now more aware of different social and political issues.

Millennials and Generation Z users form a major percentage of the total social media user population because this method of communication is accessible and easy to use. 

Students are able to communicate with one another through various social media channels about their school assignments. Social media is an excellent way for shy students to participate in classroom discussions and gain self-confidence. The channels help students find answers to questions on many different subjects they are studying. 

Professionals discover new ways to unleash the effectiveness of social media channels for their businesses and organizations. Young professionals discover new strategies for working smarter or mastering a new skill for career advancement.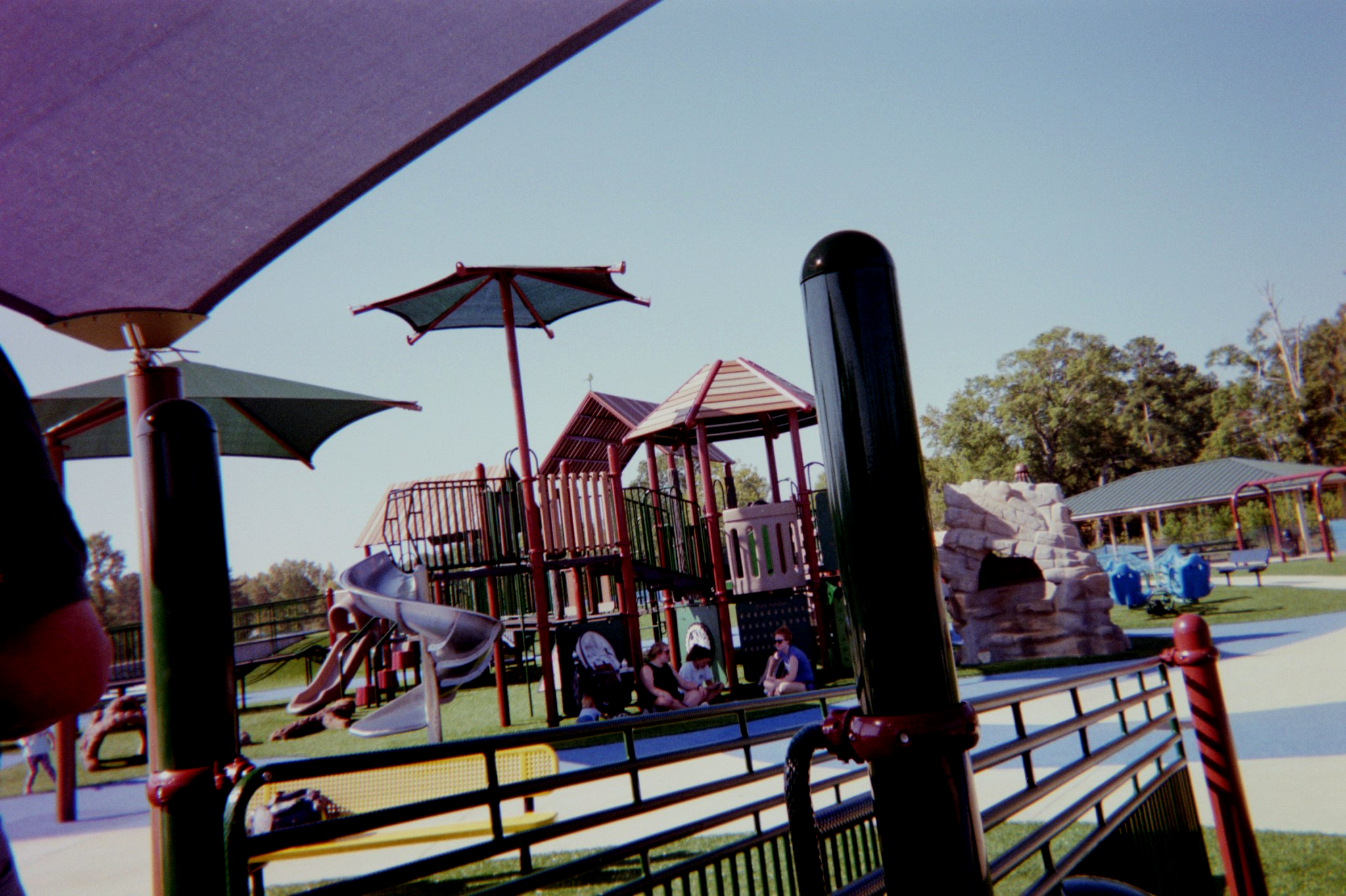 Mothers watching their children at a playground and conversing with one another. Social media plays a huge role in connecting people online.
Negative effects of social media on society
Spending too much time using mobile devices to connect with other people can affect your mood and lead to other mental health symptoms. Comparing yourself to other people can bring about periods of anxiety and depression.

Many young people in today's society suffer from FOMO. This is an acronym for the Fear of Missing Out. It's a form of anxiety that happens when someone thinks they might be missing out on a positive or happy experience. Increased social networking can lead to negative thoughts about not having as much fun as the other person they are chatting with on Facebook or Instagram.

Social media sites have a reputation for not having online authenticity. This creates an atmosphere of unrealistic expectations of life and friendships. For example, someone might use Snapchat to share exciting adventures. When in reality that person could be using social media to escape other life problems like massive debt. Unfortunately, the era of Instagram influencers and YouTubers earning millions from inauthenticity fuel these unrealistic expectations by not telling the truth in their online communications.

Comparing yourself to others when looking at online images can have a negative effect on your self-esteem. You can easily forget that in real life not everyone is perfect with a gorgeous body shape and outfit.  

Lack of sleep is another negative effect of spending too much time on Facebook or other social media channels. These irregular habits can lead to poor health, stress and a drop in productivity during the day.

If you have the need to check your phone or social media accounts many times each day, it means you have an addiction problem. Social media sites thrive on the attention economy. This means that these channels encourage uses to check in every day to see ads. These ads encourage users to spend more money. This constant dependence on social media can leave you feeling rejected, empty and depressed.

Another negative impact of social media is that privacy is compromised. One of the most common issues is the theft of a person's social media account password. Anyone's social media account may be hacked. The hacker can post the owner's personal information on social media. This is considered blackmail. Hacking is an illegal activity because the hacker has unauthorized access to personal data of another person.

Social media usage can lead to a decrease in face-to-face communications with another person. Using a mobile device as a communication avenue means that there is less opportunity to practice the social skills of speaking to people in person. 
Cyberbullying on social media 

Bullying happens when one person's aggressive behavior causes discomfort to another person according to the American Psychological Association. Cyberbullying includes directs threats, unpleasant emails and trolling. Trolling is the act of deliberately inflicting hatred, racism, bigotry and misogyny. It can also lead to arguing with another person.

Digital devices such as smartphones, computers and tablets are all used by individuals engaged in cyberbullying or social media bullying. Unfortunately, using Facebook, Instagram, Twitter, Snapchat or anything else to intimidate or harm others happens anonymously. This makes it harder to report and stop. 

Sharing mean, harmful or false content about someone's personal or private information can also happen through SMS messages, texting, apps or in online social media forums. The result can embarrass or humiliate another person. Some cyberbullying can be considered unlawful or criminal behavior. However, there is legislation that protects individuals from social media bullying. Social media sites are banning this type of behavior. 

The National Council on Crime Prevention's survey reported that about three out of four victims of cyberbullying eventually trace the identity of the cyberbully. Often the cyberbully is acting as a friend, someone from school or a stranger. Only 23 percent of the victims identify that the bully is someone they don't know.

Children aren't the only victims of the impact of social media bullying. People of any age can become a victim. Victims of cyberbullying can still experience a lowered self-image, anxiety, depression and thoughts of self-harm or suicide. It's important for these individuals to seek professional help as soon as possible to prevent negative effects later on in life.

There are other ways to stop cyberbullying. All social media accounts in use should have strict privacy settings in place. Any harassing accounts, email addresses or phone numbers should be blocked and un-friended. Personal information should be kept private. When the online bullying isn't stopping, it's best to take a break from social media. Take screenshots of harassing emails, texts or messages for important evidence. Don't respond to mean or threatening messages. Report social media bullying where it happens and report serious threats to the police.

Downsides of social media

Catfishing happens when someone uses images and information to create a fake profile and new identity on social media channels. This activity is a deceptive tactic that misleads people into thinking the false profile is someone else. Catfishing occurred more frequently among adults using online dating platforms. Now the term is used for a more widespread problem among adults and teenagers.

Using newly created social media accounts or using an individual's entire identity as their own creates harmful situations. This false identity can be used to damage the reputation of the true identity owner. Creating fictional identities from other people's images and information leads to dishonest online relationships. 

Catfishers use these accounts to create a persona they would like to have using attractive qualities and photos to make many new friends. This false use of social networks limits the "new friend's" responsiveness to social and moral codes. Catfish avoid detection by making others think they are in a position of power. They build relationships of confidence and trust using the impact of social media networks and channels. 

Some reasons why some individuals engage in catfishing include hiding their identities, revenge harassment or exploring their own sexual preferences. Another reason is their own personal insecurities of not being attractive to others or thinking they are not good enough to have honest and meaningful relationships with others. Mental illnesses might include having low self-esteem, depression and having anxieties about revealing their true personalities to others. 

The practice of catfishing has been around since the beginning of the Internet. However, the catfishing term was first used in the 2010 documentary "Catfish". Catfishing then became a recognized term in 2012 after the MTV series "Catfish" premiered.

In the 2010 documentary "Catfish", Nev Schulman falls in love with a beautiful woman he met online called "Megan". He also chats with her mother Angela, half-sister Abby and stepdad Vince online. After some time, Nev becomes suspicious. He drives to "Megan's address and finds Angela. Angela admits that she created the fake account using a family friend's photographs. 

At the end of the documentary, Nev tells a story about how live cod were shipped along with catfish to keep the cod active. He uses the metaphor to describe Angela. Nev explains that there are always "catfishes" in our lives. People should be careful to pay attention to these types of suspicious activities.

Don't be afraid to ask questions when talking to someone online. If they are catfishing, then they may not be giving you the right answers. If you don't feel comfortable with their answers, then it's best to end the online social media relationship.

Using social media wisely can be a fun and engaging experience. People love to talk and text to stay connected. That's the impact of social media.

Tips for using social media
There are many ways to overcome negative emotions with the impact of social media such as increased anxiety, loneliness and depression. Be sure to pay attention to your social media habits. It's important to set limits on the amount of time spent on social media channels. Whenever spending too much time on social media channels triggers negative emotions, then it is time to stop scrolling. Reach out to others who inspire you, share common interests and provide a sense of belonging. Don't follow any social media accounts that may make you feel sad, anxious, depressed or lonely.

Connect with people, things and places that raise your spirits and contribute to your own happiness. Keep your social media posts positive, upbeat and happy. Create a positive mindset when reading social media posts. Look for joy, inspiration and laughter in all the social media channels you visit. 

Always remember that you are in charge of your own emotions. You control who can see your posts. You control who can and cannot comment. You can remove something or someone if you do not like what you see. You can block a person or report inappropriate content. You ultimately decide where you accept or reject a connection request. 

Determine which online friends and contacts are worthwhile keeping. Delete social media conversations that have become irrelevant or boring to you. Unfriend those individuals who are annoying, infuriating and not worth being a friend on your social media accounts.

Take a break from the impact of social media to explore other hobbies and interests that challenge you to stimulate your brain cells. Reading books, exercising outdoors and indoors, writing and doodling   art are all excellent ways to escape the draw of social media. Social outings with others such as exploring historical sites or the great outdoors are other ways.

Impact of social media conclusion
It has taken a little over a decade for the impact of social media to make a significant difference around the world. From its beginnings as an entertainment activity, social media has now become an integrated part of the daily life for many people.   

More than half of the global population is currently using one or more social media platforms. As of January 2020, there were more than 3.8 billion social media users around the world engaged in this popular online activity. Mobile technology is making it easier to access most social media networks.

According to Google Trends, the positive impact of social media has generated a greater amount of interest than the negative impact of social media.

Young people are the most likely to waste time on social media channels. They use these channels to scroll the newsfeed, text friends, share pictures and images with others. Another drawback is that dependence on social media reduces family interactions and building relationships with loved ones. 

When used thoughtfully and deliberately, social media can be an asset to your social life. However, you should create your own social media plan for daily use. Ask yourself if you want your life to be only about establishing social media connections. Or should you step away from your mobile device or computer to establish a more meaningful connection with someone face-to-face?

Finally, don't let the impact of social media control your life or your daily activities. Spend more time thinking about new ideas and ways to fill your days with fun activities that you enjoy and less time using social media.

Resource References
How to Make Money as a Social Media Marketing Expert, Nick Usborne, Section 2: The Story of Social Media, and How it Grew Out of the Social Web, pp. 61-64

Understanding the Impacts of Social Media: Pros and Cons, Simplilearn, September 22, 2020 https://www.simplilearn.com/real-impact-social-media-article

Importance and Benefits of Social Media in Today's World, January 2, 2020 https://inspirationfeed.com/importance-and-benefits-of-social-media-in-todays-world/

How to Combat the Negative Effects of Social Media, Dr. Vania Manipod, DO, January 14, 2020  https://online.king.edu/news/how-to-combat-the-negative-effects-of-social-media/