Types of conversation with an educational chatbot 
Types of conversation can include student discussions with a chatbot about school subjects they are studying at home. There are some basic discussion questions that the bot can ask students. In response students can either select an answer from a menu of choices or type in their answers.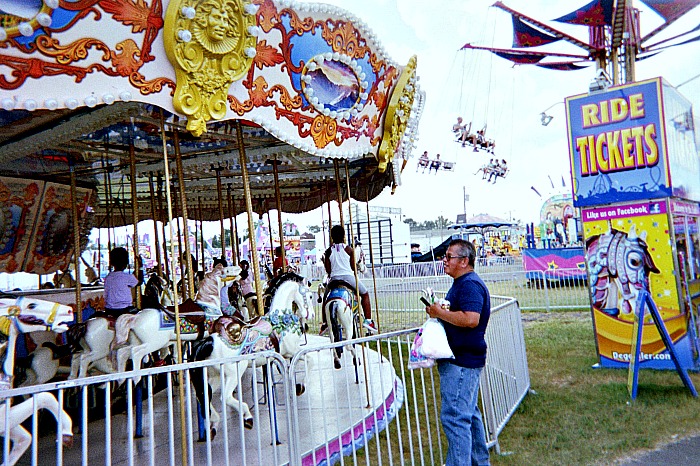 Parents may sometimes feel like they are going around in circles when discussing school work with their children.
There are 5 types of conversations that a bot can engage a home-schooled student. Tell me about the best book you've ever read. What's your first childhood memory? Who do you consider to be your role model? If you could live in any period of history, when would that be? If you could live anywhere in the world, where would that be?
Chatbots can engage students in a one-on-one conversation to ask students questions like which subjects are the hardest for them? Which are the easiest. How many hours each day do they spend studying and completing homework assignments? They can help each student study by engaging them in fun quizzes and games to increase their interest and engage them in lessons. 

Bots can also direct students to free online courses for kids, free educational games, free educational websites and online activities for kids. The bot would post a link to a website during the course of a chat conversation. In response, each student could select the online link that would be the best choice and the most academically helpful 

Types of conversation to help relieve parental stress
As a result of the COVID-19 pandemic, most parents experience a great deal of stress when it comes to their children's education. The 2020 Stress in America poll was conducted from April 24 to May 4, 2020 of more than 3,000 adults. The American Psychological Association (APA) sponsored the online survey.

"The mental health ramifications of the coronavirus pandemic are immense and growing," said Arthur Evans Jr., chief executive officer of the APA. Many parents have been keeping house, working from home and struggling with keeping their kids' distance learning COVID 19 on track at the same time. 

The poll reports that nearly half (46 percent) of respondents who have children younger than 18 responded that their average stress level is high. Only 28 percent of adults without minor children reported a high level of stress. With schools closed, nearly three-quarters (71 percent) of parents said managing remote learning in education for their kids is a significant source of stress.

To alleviate their parental concerns about their children's education at home, parents should focus on the types of conversation they can have with their children. Expecting them to undertake a normal routine school day at home won't necessarily work. Parents need to adapt and develop new techniques to engage their students in their studies. 
Small talk conversation examples parents can have with their children are what they are studying, grades, subjects that are easy for them, subjects they are having difficulty mastering and how parents can help. Parents can include online activities for kids, kids learning websites, free classes for kids and free educational games as part of the at home learning experiences. Chatbots can also help engage students in their lessons. Online websites and chatbots can easily be accessed with the help of a mobile phone.
Importance of conversation with children at home

Mobile phone technology, free educational websites and chatbots are all great remote learning resources. However, they cannot replace the one-on-one social interaction with another older human being such as a parent or teacher. The importance of conversation skills is a valuable lesson kids should learn from older adults.

Other conversation examples for students include types of conversation in English, the importance of conversation, conversation examples for students, formal conversation examples and the best types of conversations. Parents should engage their students who are learning at home with these conversation examples for students and many other conversation topics. They will get to know their children. Parents will discover what their kids are learning and how they are doing with their studies in school.

When parents are more involved with their children's daily lessons, then kids are motivated to study harder. Parents should discuss learning objectives with their children more often. These are the best types of conversations.
Parents should discover the best remote learning resources and strategies for their children's home study activities. There are also remote learning resources for parents. Taking the time to search for these online resources with their young students at home is a smart way to stay engaged with their children's learning activities at home.
Without the support of a classroom teacher, students are dependent on other adult role models to keep up with their education. Parents can fill in the gaps when their children are expected to study at home. The importance of conversation in parent-child relationship cannot be overlooked. If parents want their children to be academic achievers, then they must take the time to engage with their children regarding their education. The best way to do this is to create a daily home study lesson plan.

Chatbots cannot replace the human involvement and parental oversight of their children. Parents can use mobile technology and chatbots as tools to engage their students. However, parents should be aware of what their children are doing with these tools. 

There are educational websites out there for students of any age or grade. Here are links to 25 educational websites for kids for parents to investigate and other available resources .