Teen chat center and mobile phone communication  

Teen chat center is where teens like to text one another. Texts used to happen with Snapchat, Secret, Rapchat, Whisper, Yik Yak and Yo. Now there are new apps with names like Jott and Dubsmash that teens like to use. "The common denominator is that they allow teens to tap into and express themselves with pop culture," said Melanie Shrefller, senior editorial director at Deep Focus.

Teens are using many different apps to post selfies, share secrets or connect with someone they want to know better. Teens chose their apps based upon what they want to say in the teen chat center and to connect with people they want to engage in a conversation. If they don't want to keep their message, they will use a temporary app like Snapchat. If they don't want to be identified, then they will use the Yik Yak app. New messaging options allow teens to connect with smaller audiences.

Teen chat center relies upon popular mobile phone apps
Kik Messenger is popular among teens because they can send video, texts and pictures. Kik is popular because teens can send unlimited messages without going over the texting limit. They know when their recipient has read the message they sent. Teens can send individual or group messages and surf the Web from within Kik Messenger.

Older teens and young adults use Whisper to post their personal thoughts and ideas to others. They type a "confession", add a background image and send it out to other Whisper users. Ages 17 and older use this app. It's popularity stems from the fact that users can share their personal thoughts without any negative backlash. App browsers learn that Whisper can be comforting, amusing, troubling or heartbreaking all at the same time.

Yik Yak is a geographically based chat app used to send anonymous photos and texts to people close to them. It's a popular mobile phone app among teenagers because of their desire to connect with others living in their own community. The app is great for a teen chat center that encourages teens to chat about teachers and other students without other users knowing the people referenced in the conversation. Teens can be more open with their discussions because of the anonymous nature of the mobile phone app.

Snapchat is still a popular mobile phone messaging app
Snapchat is a messaging app that allows users to set a viewing time limit on the pictures and videos they send. After the time limit has lapsed, the videos and pictures are no longer available for viewing. Teen's can share fun, light moments privately. Teens love to send goofy or embarrassing photos to one another without worrying that these images are permanent. Teens may pay more attention to Snapchats they receive because they know these may be gone in a few seconds or minutes. However, unknown to the teens using Snapchat, data sent online in reality never goes away permanently. Snapchats can be recovered or the person on the receiving end can easily take a screenshot of the image before it disappears.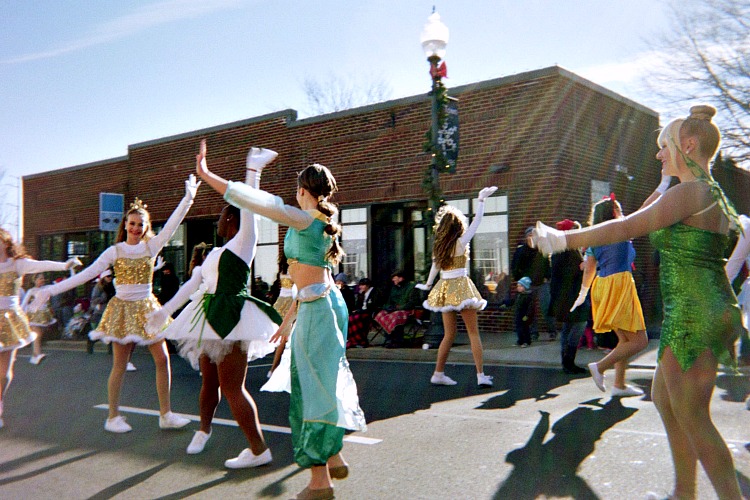 Teens enjoy texting about their many different interests and activities on social media platforms with their friends.
Here is what some teens have to say about using Snapchat in the teen chat center. A 15-year-old explains, "It's how I communicate with most of my friends and it's fun." A 16-year-old says, "Snapchat because it's pretty much just texting, but with pictures of my beautiful face." "Snapchat, because it is fun to send your friends what you're doing, and where you are in a fast and easy way. I also like being able to make stories, for all of my friends to see, and I also enjoy seeing stories of my friends on it and see what they're up to." A 17-year-old explains the popularity of using Snapchat.

Two other popular apps -- Dubsmash and Jott
Dubsmash is a lip-syncing app that gives smartphone users the capability to recreate and dub their favorite music videos, movie scenes or television dialogues. They can then share these recordings across many platforms. Jott bridges a technology gap. Teens can send data and text offline by using Bluetooth and Wi-fi technology in the teen chat center. Teens don't need an Internet connection, data or cellular plans to communicate with one another. This helps teens communicate with people even when they don't have the means in terms of connectivity to use their mobile phone devices to stay connected with people. 

Interested in sharing photographs? Try Instagram.
Instagram is still a popular app used for sharing photos. Teens can follow people and others can follow them. Popular photographs may be viewed in a "news feed". Instagram news feeds can receive comments and image likes. Photographs may be made public so that everyone using the Instagram app can see them and have access to them. Instagram remains a standby favorite of teens. "I use Instagram to message my friends' funny pictures I see on Instagram." A 15-year-old relates why Instagram is a favorite app to use. "Snapchat and Instagram, I love sharing photos all of the things I do and places I go. I also like seeing what others are up to," another 15-year-old explains.